We are Peregrine Turbine Technologies and we are changing the future of engine efficiency by
"Bringing Transformational Technology to Power, Propulsion, and the Environment"
Our unique combination of knowledge, skill and passion is the critical success factor which has allowed us to excel as a world-class consulting entity in the aerospace industry and in anywhere iterative design and analysis is needed to achieve peak performance.
Our mission: Bringing Transformational Technology to Power, Propulsion, and Renewable Energy Storage. Our passion has been the driving force behind our proven track record of delivering world-class technology.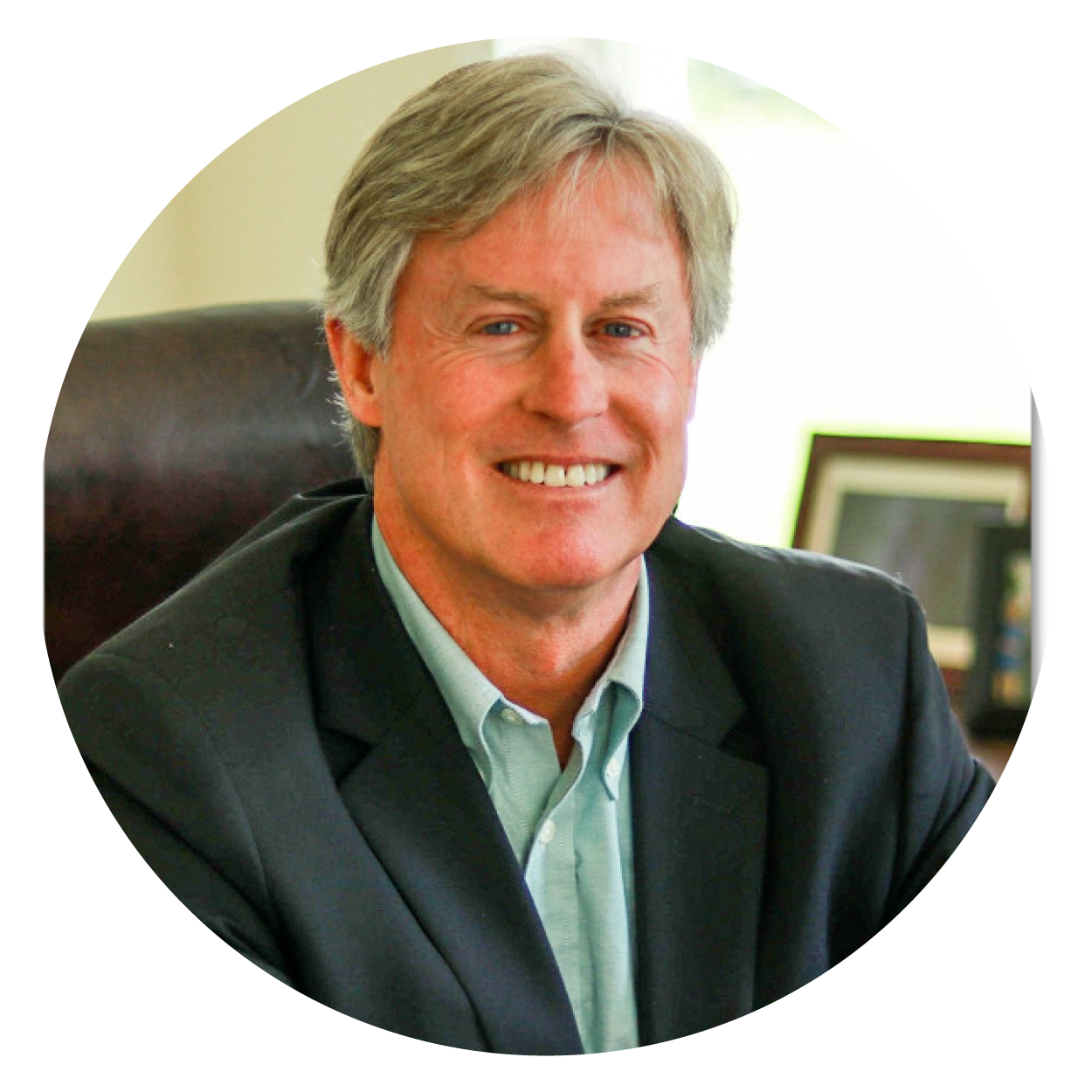 DAVID STAPP
Chief Executive Officer / Chief Technology Officer
President and founder of Peregrine Consulting, Inc. (PCI), Peregrine Turbine Technologies, LLC, and inventor of the Peregrine Engine:
David is a thirty-five (35) year veteran of aerospace engineering with expertise in Turbo-machinery design and analysis (military and commercial, aero and power-gen), UAV aircraft design (both rotary and fixed wing), structural design and analysis including stress and life, vibration, and buckling analysis in a multitude of industries, as well as high-end computer server design and integration. He holds a BSME from the University of Colorado.
David began his career with GE Aircraft Engines in 1985 working on such projects a T700 production, GE36 design, CFE738 design, F412 design, and GE90 design, and CF34-8C design working on all rotating engine structures (high and low pressure compressors, high and low pressure turbines). David also conducted the life re-certification analysis for the CT7-5 LPT and similar work for the CT7-9 LPT.
In 2003 David's company won a Phase I and later a Phase II SBIR with the US Air Force Research Lab/Materials Lab to develop a new methodology for determining the life consumed of highly-stressed rotating parts as a function of varied mission usage. More recently David teamed with Brayton Energy, LLC to develop a biomass and natural gas burning recuperated land-based power turbine in the 1.2MW class as well as structures design for a large scale solar energy farm in Arizona, and turbine design for an intercooled-recuperated turbo-shaft engine for an eighteen wheel application. He has also been a consultant to Samsung Techwin of Korea to assist in development of various frame and rotating components for the Korean Helicopter Program jointly developed with GE Aircraft Engines.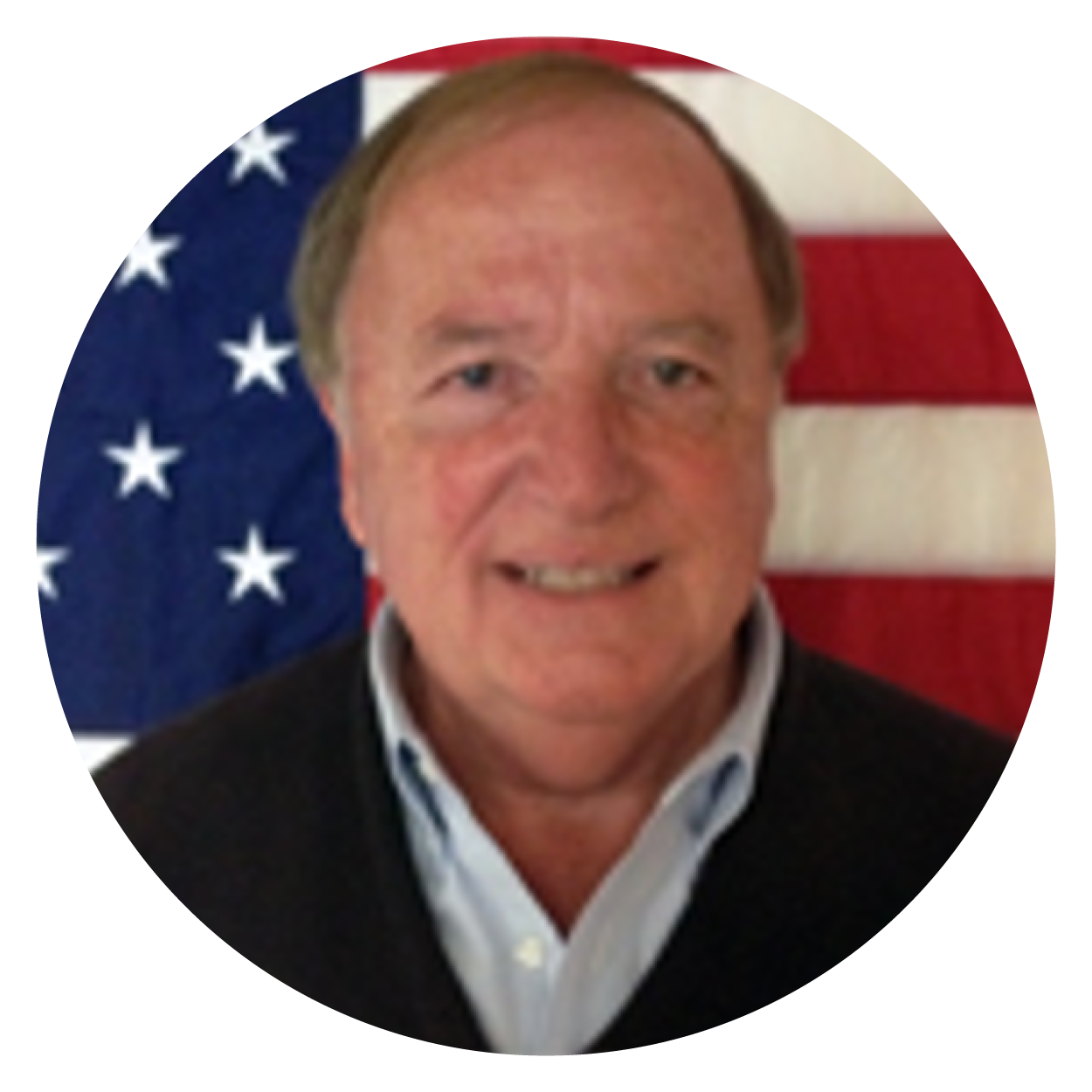 ROBERT BROOKS
Chief Development Officer
Bob is co-founder of Peregrine Turbine Technologies, LLC (PTT) and is serving as the Chief Business Development Officer and COO for the Company. David Stapp, CEO, and Bob founded PTT in 2012 and are leading the Company's technology and business development.
Previously, Bob has particular expertise in analyzing, developing, and implementing strategies and actions that optimize the value streams within a company and the markets served. He has a strong track record of bringing high impact solutions to mid and small market operating companies and Boards of Directors looking for step function improvements in EBITDA and Cash optimization. His value creation and commercialization expertise brings solid strategy and market development expertise to the commercialization the breakthrough sCO2 products that the Company is developing.
Prior to co-founding PTT, Bob was a Principal for American Capital Ltd. (Nasdaq: ACAS), a private equity company with in excess of 220 portfolio companies and $18 billion in capital resources under management. Bob's primary responsibilities at ACAS were to work with its portfolio companies, with and on their BODs, to identify and execute strategies and tactics that deliver profitable growth and increased value for their shareholders, customers, and employees. Bob has dealt with a wide range of Small to Middle Market companies.
Prior to joining ACAS, Bob was a Corporate Officer, Goup Executive and Corporate Vice President of Strategy and Business development. He was responsible for operational due diligence and integration of the corporation's $1 Bn "bolt on" acquisition program as well as for corporate-wide productivity and continuous improvement.
In addition to various earlier operational roles with Union Carbide and other diversified Industrial products companies, he served six (6) years with the US Army Corps of Engineers.
Bob is a Maine native and received his BS degrees from the University of Maine.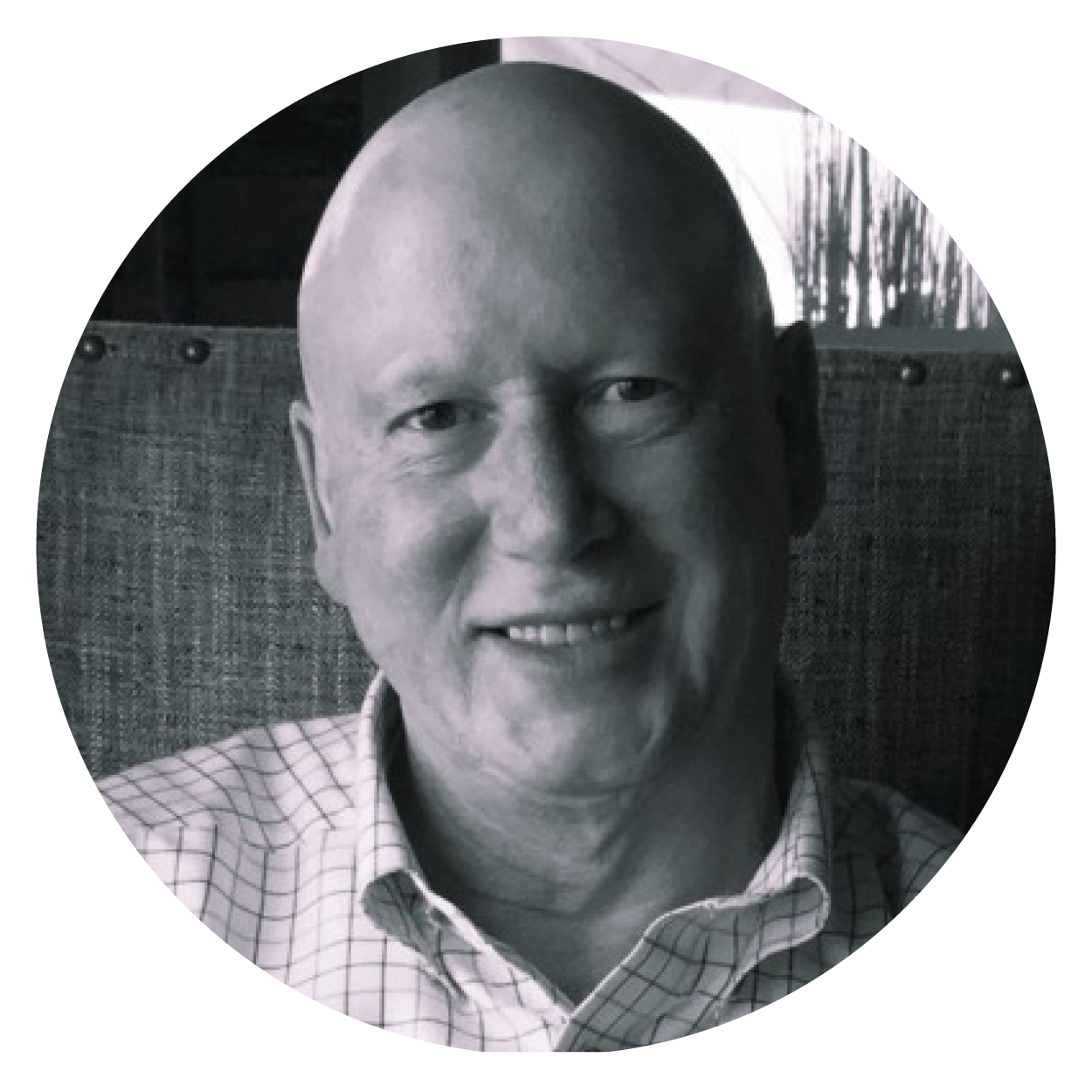 DAVID DEWIS
Principal Consultant – Turbine Technology
David is a thirty plus (30+) year veteran of the gas turbine industry with expertise in large and small systems, including extensive experience with recuperated and other novel thermodynamic cycles. While his early experience was with large Corporations, since 1998 David has held leadership roles in emerging technology companies. David holds a Mechanical Engineering honors degree from the Lanchester Polytechnic, UK.
Having previously served an apprenticeship David entered the Rolls Royce Post Graduate Training Program while earning his degree. Upon graduation he joined Noel Penny Turbines, (a company focused on low cost turbine technology), where he worked on engine design, first on components but eventually whole concept development. After leaving NPT as Preliminary Design Engineer, David spent two years at the UK Atomic Energy Authority developing decommissioning systems for the Windscale Advanced gas Cooled Reactor.
In 1985 Allied Signal recruited David to work at their Phoenix Propulsion Division where he was Lead Design Engineer on several major projects , including the T.800 (LHX) compressor module, TFE1042 installation for the T-45 Goshawk, and a low bypass ratio 1000 lb class thrust jet for modular weapons systems. In 1988 David joined Sundstrand's Large Commercial APU program . He was promoted to Manager, Engineering Services, where he was responsible for Operations Finance, Manufacturing Standards, Program Costing, Tooling, and Technical Services.
After Sundstrand Mr. Dewis joined Solar Turbines, as Principle Turbine Engineer assigned to recuperated engine systems. David invented the Mercury 50 engine configuration . He was also responsible for its design point, which was optimized for cost and efficiency based on component performance parameters and MRP cost data.
In 1998 Elliott Energy Systems, recruited David to lead a team of engineers in the development and commercialization of an 80kW microturbine. The first engine to test was achieved just ten months after program start. David held increasing positions of authority from Vice President of Engineering during development and validation, and commercialization including President & COO a Vice President of Business Development.
Recently David was SVP of ICRTec, a company developing of a novel low cost 350kW intercooled recuperated near zero emissions gas turbine. At ICRTec David was responsible for Business Development and IP strategy.
Mr. Dewis served as the Chairman of the ASME, IGTI Small Gas Turbine Engine Technical Committee from 2005-2007, and as Chairman of the US Clean Heat and Power Association from 2008-2009.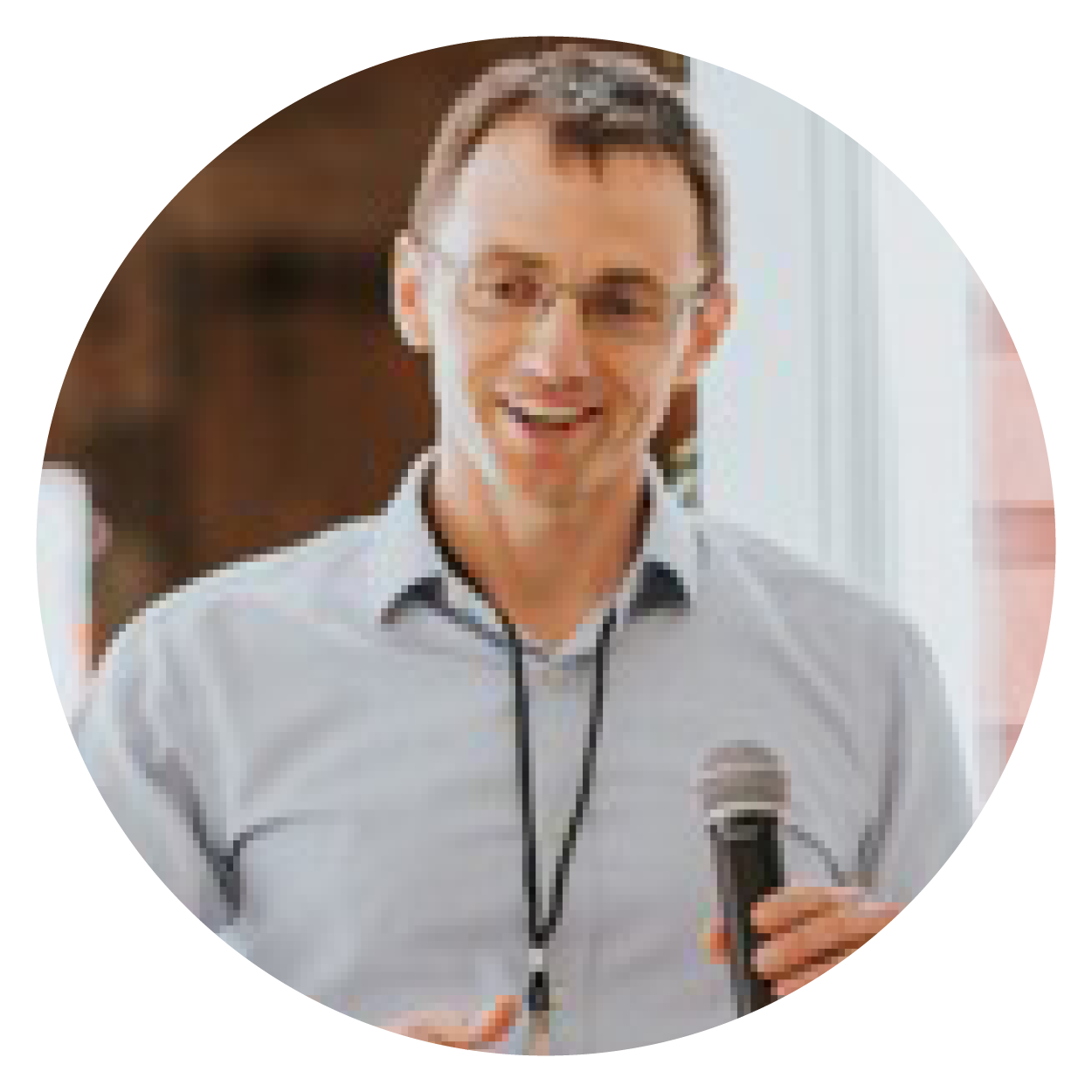 BOB LANGWORTHY
Chief Financial Officer
Bob Langworthy is the co-founder and President of Management Accounting In New England (MAINE, Inc.), an accounting firm serving clients throughout Mid-coast Maine.
Bob and his staff work with businesses, individuals and nonprofits offering a variety of services including tax return preparation, IRS representation, CFO-for-hire services, bookkeeping, analysis and accounting services. The company has grown swiftly since its inception 7 years ago. Bob brings experience as a small business owner and a high level employee to every client interaction along with an educational background to match.
Prior to his work with MAINE, Inc., Bob was employed as the controller for Atlantic Great Dane in South Portland, ME. AGD is a full service dealer in the semi-trailer market offering parts, service, new and used trailers with a particular focus on high-end refrigerated trailers for the food service industry. In his role at AGD, Bob was responsible for month-end account reconciliation, producing all financial reports, working alongside the team of accountants from MacPage and streamlining of accounting protocols. A major project that Bob spearheaded was the recommendation, selection & implementation of new company-wide dealership management software that encompassed sales, service, parts & accounting. In addition to his responsibilities in accounting, Bob also served on the 401k committee, health insurance committee, wellness program team and was the company safety officer responsible for all workers' comp injuries.
Before joining AGD, Bob was a co-founder of Sonshine Growers in Dresden, ME. The now defunct business was a wholesale greenhouse operation that sold flowers to grocery stores, garden centers and independent retailers throughout Maine & New Hampshire out of a 40,000 sq. ft. glass greenhouse. In this role, Bob managed all of the company finances and managed a crew of 10-25 that were responsible for the planting and care of millions of plants every year. In his 5 years with Sonshine Growers, Bob was responsible for regular financial reporting to partners in VA, CT & ME, handling all communication with loan officers, accountants and attorneys and the hiring and firing of all employees. He was also very concerned with improving efficiency in the greenhouse and oversaw the creation of several time-saving developments that are still in use in the industry today. After 5 years at Sonshine Growers, Bob sold his interest in the business to a partner.
Bob's educational background is as varied as his work experience. Possessing a bachelor's degree in Geology and Master's degrees in both Inter-Cultural Studies and Business Administration, Bob has a breadth of educational background from which to draw upon. It's safe to say he's not your typical beancounter.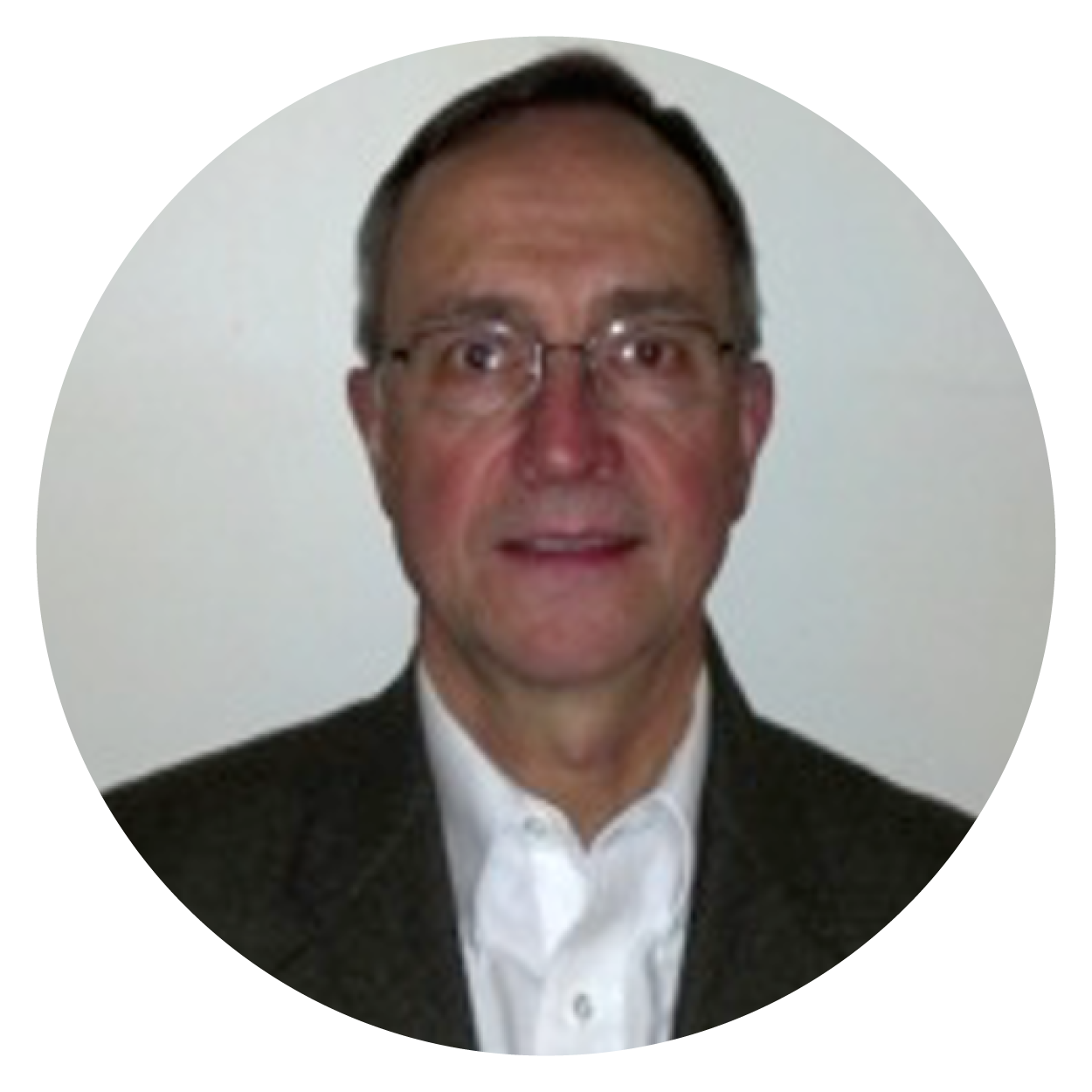 ELDON DOODY
Director of Projects
Eldon is currently Director of Operations for D&S, a division of Mid-South Engineering.
Prior to November, 2013, Eldon was founder, principal engineer and President of D&S Engineering, Inc. Founded in 2003, D&S provided common sense engineering for a wide array of commercial and industrial facilities. Holding professional engineer licenses in twenty US states and three Canadian provinces, Eldon and the D&S team provided services throughout the eastern US and Canada. Eldon and D&S specialized in power generation systems.
Eldon's focus at D&S Engineering was to create long term relationships based on trust and performance. D&S provides as many as twenty five projects per year for its core clients.
For twenty nine years prior to creating D&S Engineering, Eldon worked for Great Northern Paper Company, at the time one of the largest producers of both paper and power in the US. Eldon started as an entry level project engineer. He was promoted on a regular basis to positions including Technical Assistant to Superintendent of Pulps, Chief Engineer, Manager of Division Engineering, Production Manager, Manager of Maintenance and Engineering for two pulp and paper mill complexes, Mill Manager, and company President.
While in the paper industry, Eldon managed and was the Owner's representative for annual capital budgets up to $100,000,000 and for two milestone projects each in excess of $100,000,000. While in manufacturing, Eldon's focus was on quality and unit cost reduction.
Prior to joining the forest products industry, Eldon worked for Firestone Tire and Rubber Company and for a consulting engineering company.
Eldon holds degrees in mechanical engineering and pulp and paper technology from the University of Maine. He was a Tau Beta Pi engineering honor student. Eldon also is a graduate of Northeastern University management graduate program.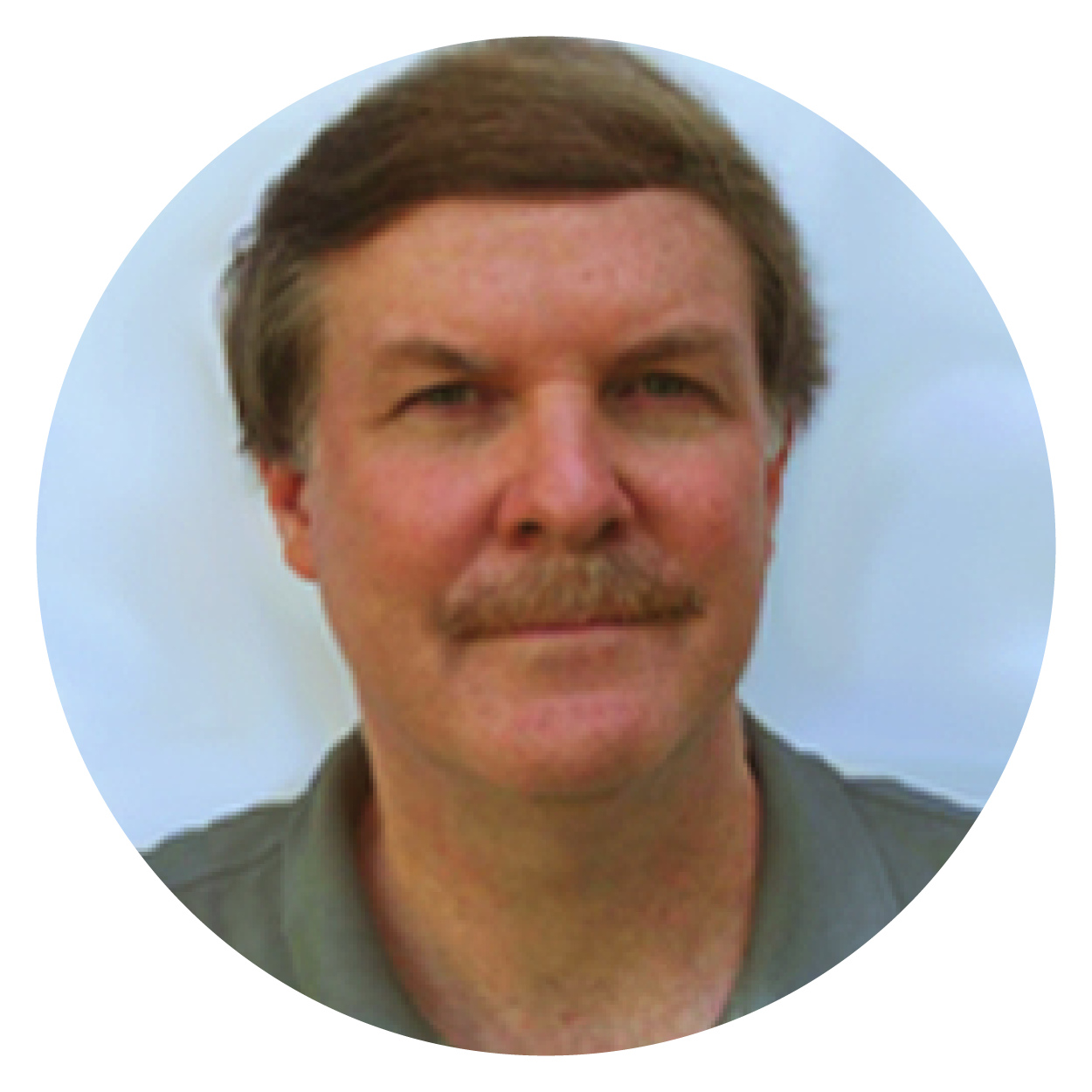 DON PARKER
Principal Consultant
Don is a gas turbine secondary flow engineer with a professional work experience spanning 36 years. After earning his BME degree at Georgia Tech, he was hired by Pratt and Whitney Aircraft in Florida where he was trained on gas turbine airflow and thermal analysis methods that were applied to military gas turbines, the RL10 rocket engine and the space shuttle hydrogen and oxidizer turbopump systems.
Afterwards, he worked as a contractor to General Electric Aircraft Engines and Power Systems for 15 years where he updated F404 and F414 fighter engine secondary air analytical models and was heavily involved with various engine test programs and validation of analytical airflow models to test data. He also held responsibility for the CF34-8C and 8E secondary flow system design, analysis and test validations. At GE Power Systems in New York, he worked on external air and gas systems on the frame 7 gas turbine.
Before joining Peregrine Turbine, Don dove into the micro world by hiring into a technology startup in Massachusetts that designed and built micro hydrogen fuel cell systems on silicon wafers.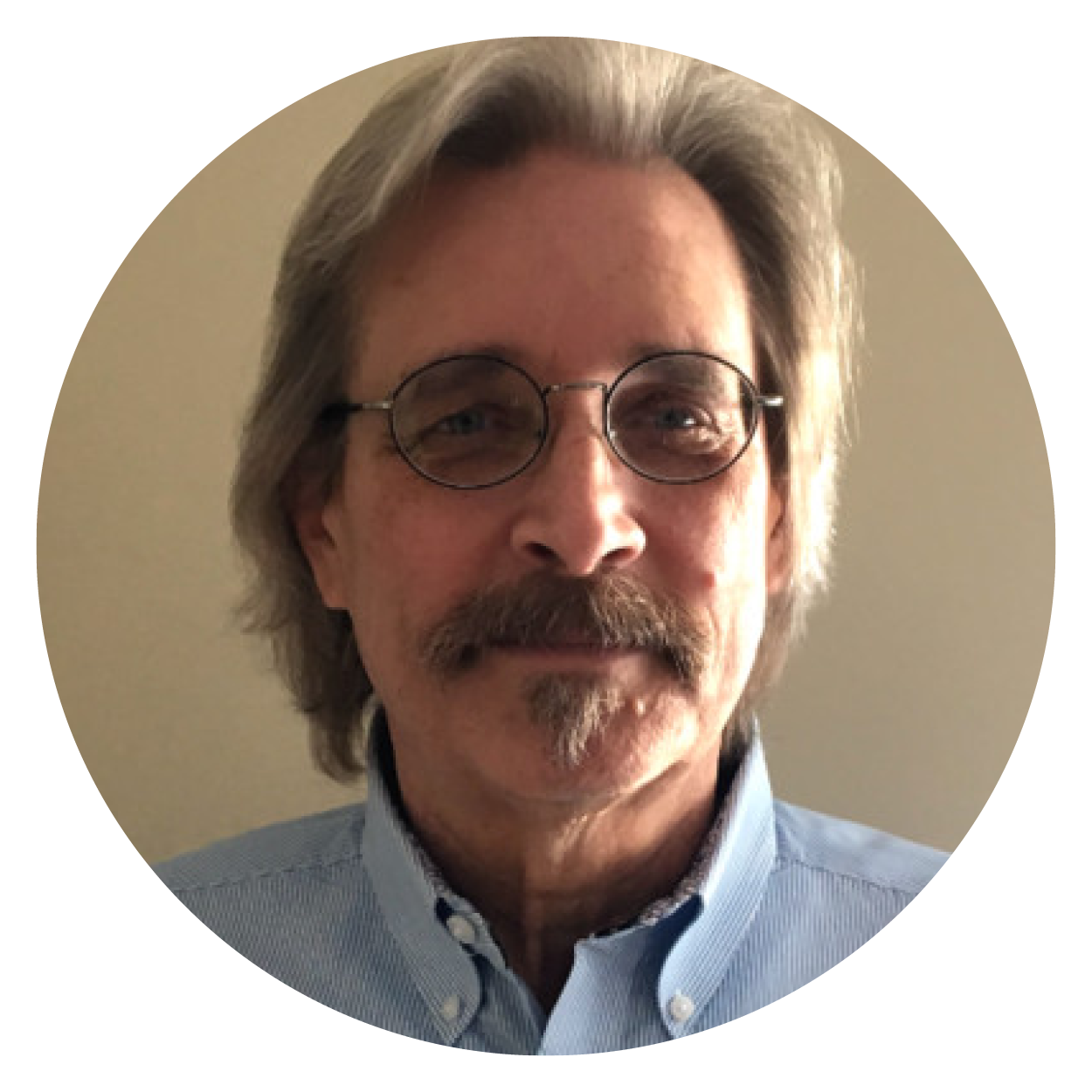 MARK STEPHENSON
Senior Engineer
Mark is a seasoned mechanical design engineer with a wide range of expertise in energy applications. He is experienced in software design and development with Rational Instructor Certifications and project management and has experience in compact modular design of skid mounted systems.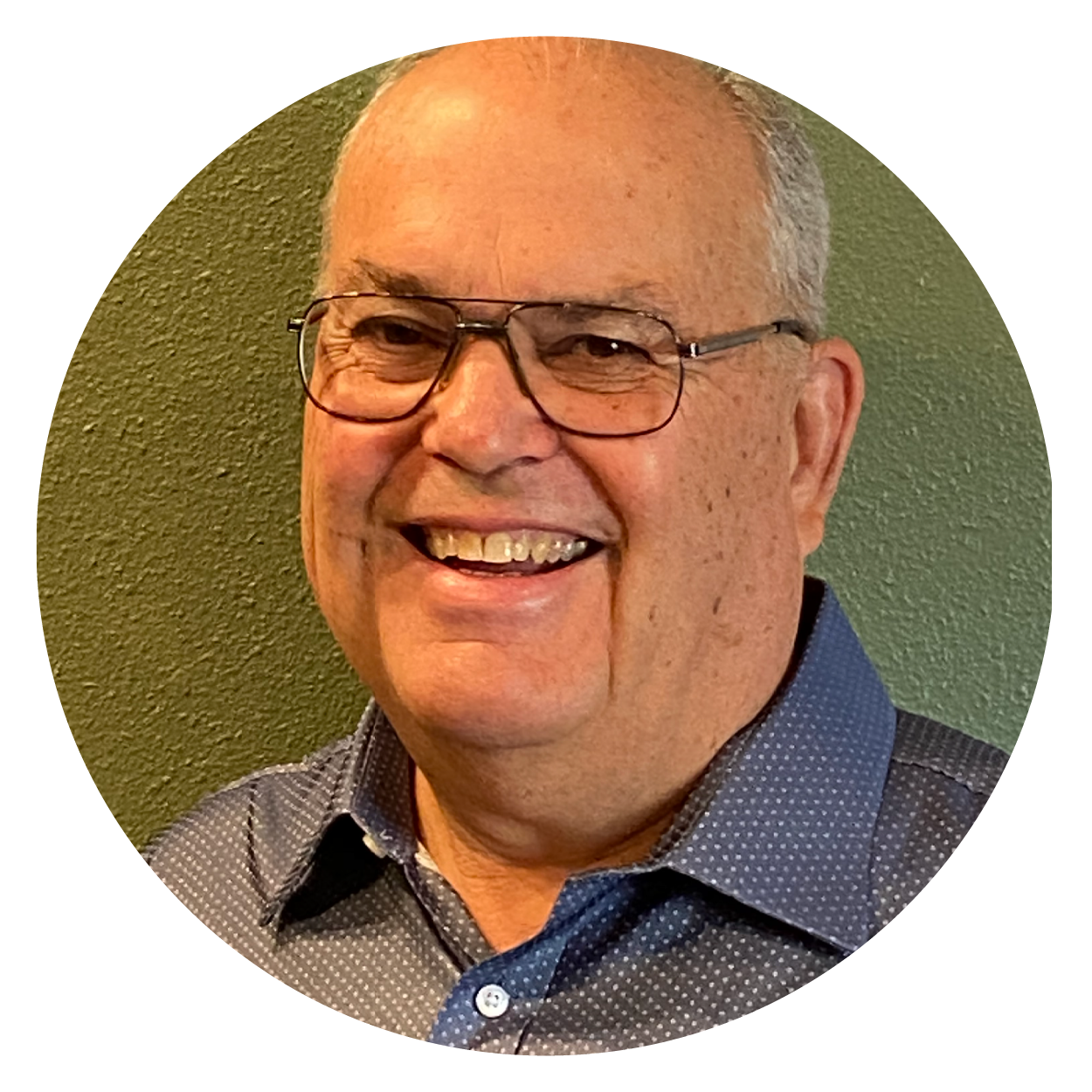 GARY ROCHOU
Principal Consultant – Energy Conversion
Gary is a 44-year veteran of Sandia National Laboratories, NM. with his most recent role as Manager of Advanced Nuclear Concepts Department – Advanced Energy Conversion (sCO2 Brayton Cycles) Small Modular, Gen 3+ micro-reactors, Nuclear Electric Propulsion for NASA, Radiation Effects Science.
Advanced Nuclear Concepts Department-Advanced Energy Conversion (sCO2 Brayton
Cycles, Micro, Small Modular, Gen 3+ Nuclear Reactors, Nuclear Electric Propulsion for
NASA, Radiation Effects Science.
Chair, Sandia Nuclear Criticality Safety Committee
Fuel Cycle Experiments and Analysis Department – Severe Accident Experiments,
Nonproliferation Assessments, and Advanced Safeguards Technology, Inertial Fusion Energy Deputy Program Manager
Modeling and Analysis Department – Severe Accident Modeling
Derivative Classifier, Nuclear Energy (fission and fusion), Safeguards and Security,
Weapons/Radiation Effects, UCNI Reviewer
WANT MORE INFO?
If you're interested in learning more about PTT or our products, we'd love to hear from you!