WE ARE BRINGING A NEW LEVEL OF PERFORMANCE, FUEL EFFICIENCY, AND LOW EMISSIONS TO THE TURBINE WORLD.
Peregrine's revolutionary sCO2 turbine engine is a heat engine designed to operate from any compatible heat source, hence is fuel agnostic. The engine can provide significant efficiency and emissions' improvements across the spectrum of currently available fuels and heat sources including:
Natural gas
Biomass and refuse derived fuels (RDF)
Nuclear
Concentrated solar
Geothermal
Cartridge Assembly 
Designed for Field Serviceability and Maximum Availability
Based on a proprietary thermodynamic cycle enabled by the unique properties of Super-critical Carbon Dioxide (SCO2), the Peregrine Turbine achieves unheard-of thermal efficiencies for a primary cycle turbine engine. With the reduction of fuel burn comes a commensurate reduction in emissions.
For mobile applications, future platforms will demand advances in integrated power and thermal management; a total energy management system. The Peregrine Turbine is uniquely positioned to meet those demands and provide capabilities currently not possible with conventional and even advanced gas turbine engine technologies.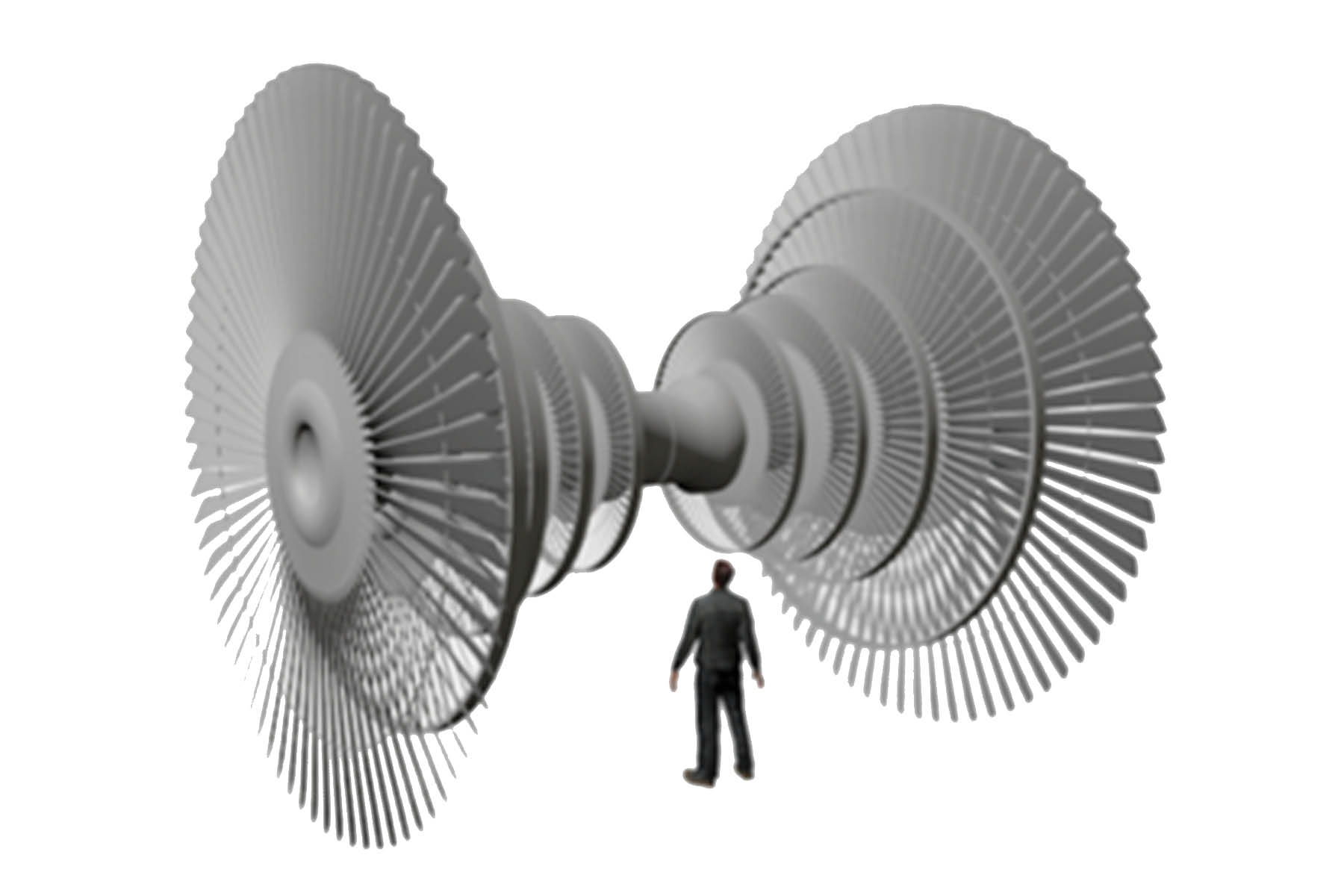 Conventional 20 meter Steam Turbine (300 MW using the Rankine Cycle)
1 meter sCO2 Turbine (300 MW using the Brayton Cycle)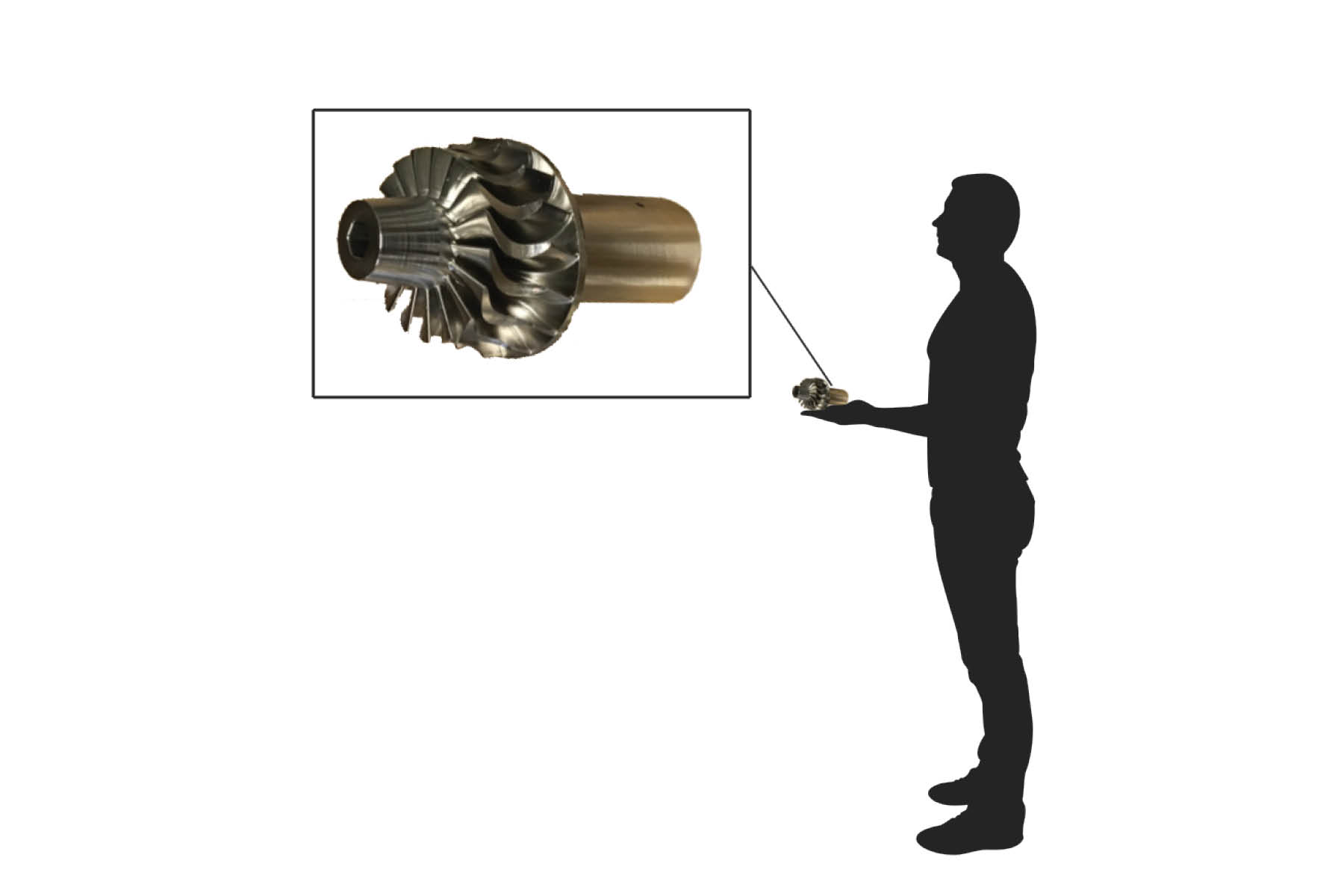 Peregrine's 1MW 2" diameter wheel (using the Brayton Cycle)
HOW IT WORKS
The Peregrine sCO2 engine is an advanced closed-cycle turbine based on three breakthrough innovations:
Peregrine's patented innovations in high-performance, high-pressure turbomachinery and heat exchangers
The special thermodynamic and transport properties of sCO2
Peregrine's patented sCO2 thermodynamic cycle
Thermal storage will not be successful without an
 

efficient way to turn that heat into power.

 

The projected efficiency (up to 45%) of the Peregrine patented systems make thermal storage economical for the first time, providing an alternative to costly, large-scale chemical batteries and eliminating the need for fossil fuel back-up power.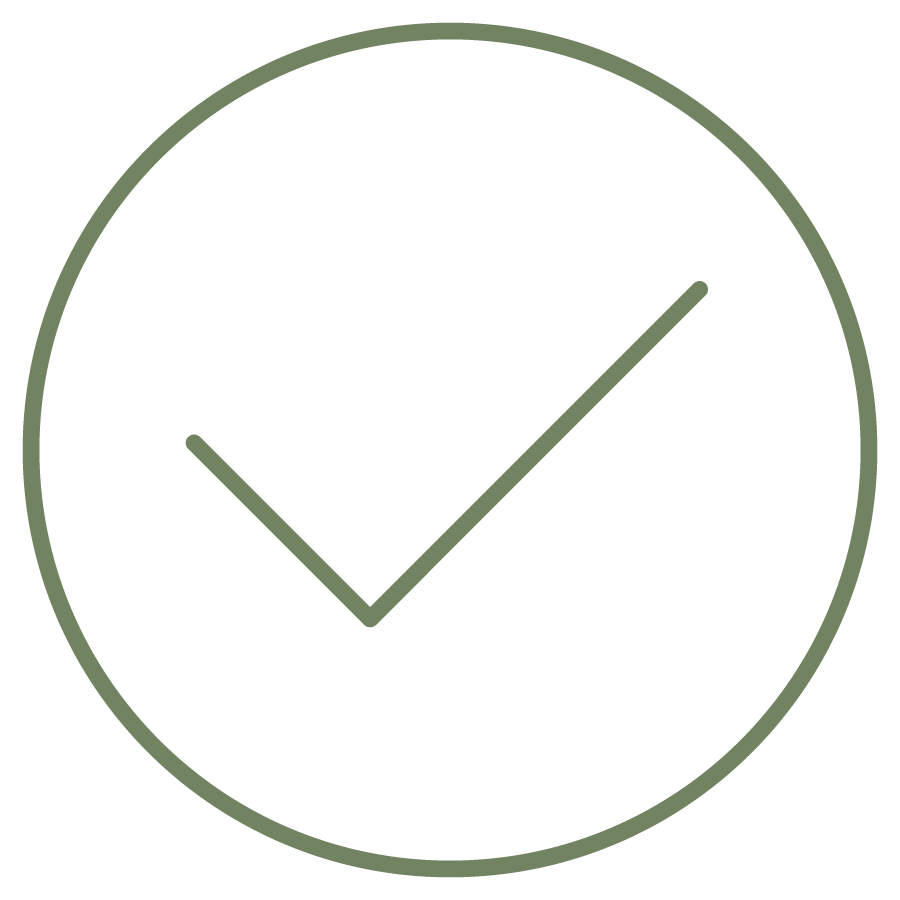 1. SUPERCRITICAL CARBON DIOXIDE (sCO2) (the working fluid):
sCO2 is more dense than steam resulting in much higher energy per unit volume (40%) Minimizes system size and reduces capital cost Reduces fuel consumption and associated greenhouse gases.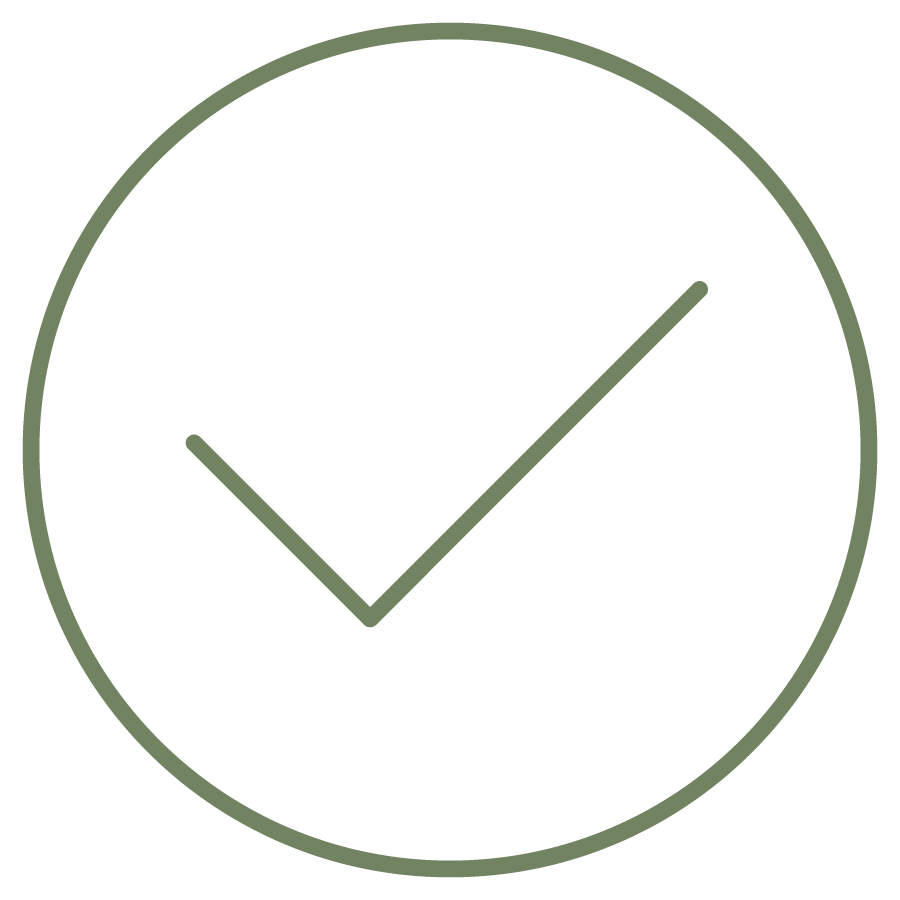 2. SUPERCRITICAL POWER CYCLES:
Peregrine's patented thermal cycles are the only known sCO2 Brayton cycles that yield high efficiency with air combustible fuels modeled at 25% – 60% fuel burn and emissions improvement over current technology gas turbines.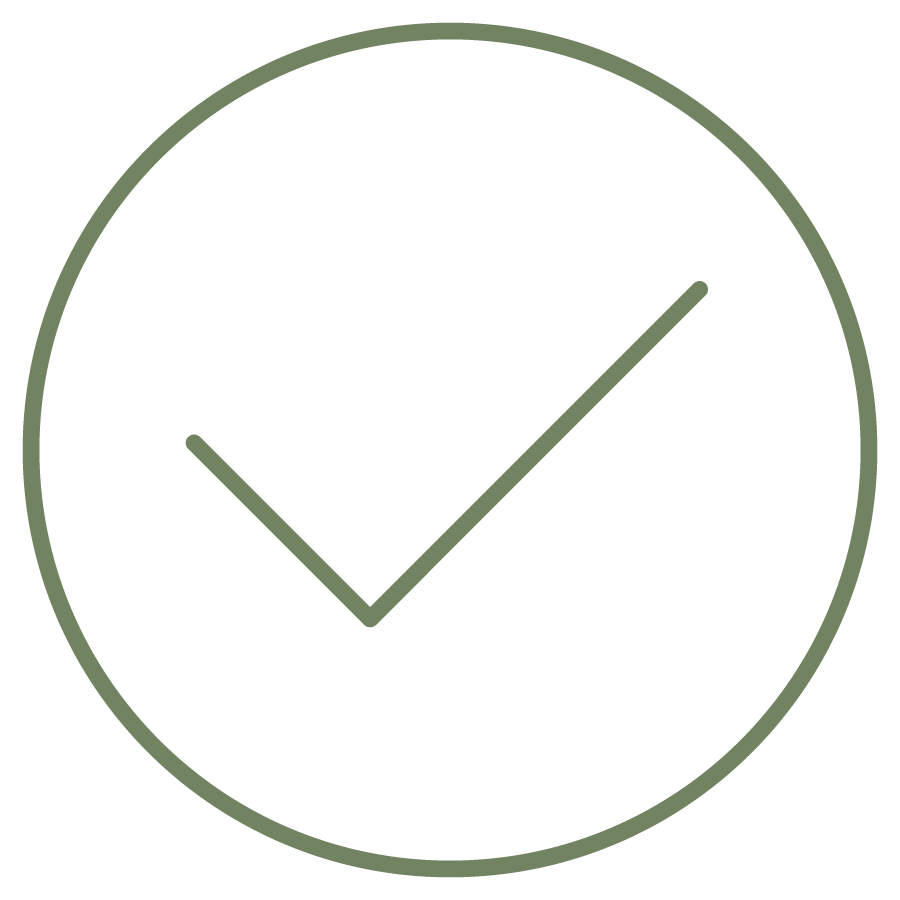 3. PROPRIETARY, THERMALLY COMPLIANT HEAT EXCHANGERS (HX):
PTT's modular, heat exchangers are designed utilizing turbine engine hot section technology to minimize thermal stresses.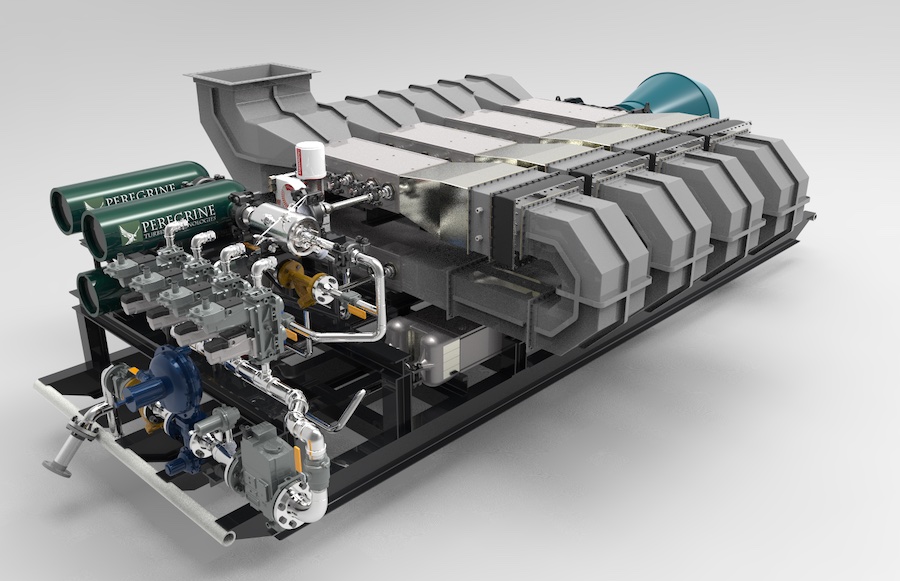 Peregrine Patented Turbomachinery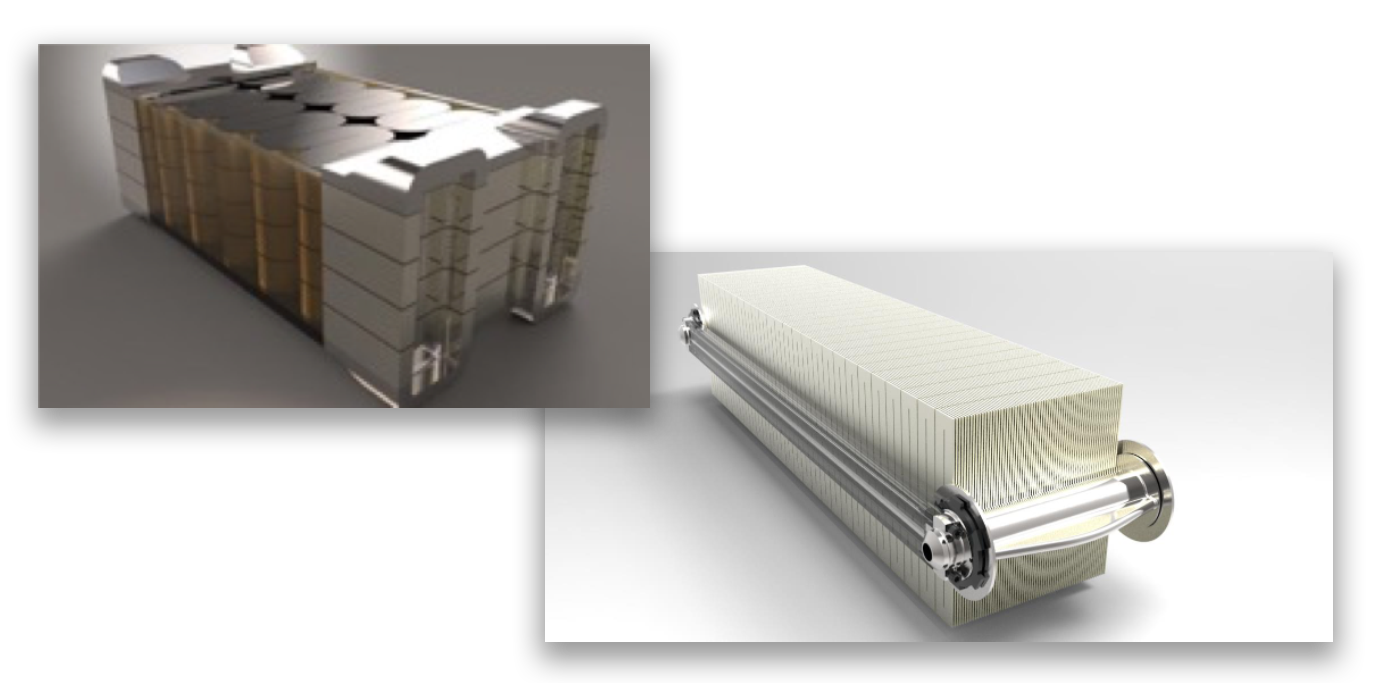 Peregrine Patented Heat Exchanger Technology
Transformational Electrical Power Generation Technology
Distributed electrical power generation is the production of power at or near point of use versus the production at a large scale, central generation location which is then transmitted over long distances and then distributed locally/regionally. The cost of transmission and distribution typically accounts for approximately 50% of the cost of delivered electricity.
The PTT DES sCO2 turbine is enabled by a proprietary Brayton thermal cycle, an advanced heat exchanger design, and the special properties of sCO2. It is fuel agnostic and operates on air combustible fuels including biomass. The projected improvements in fuel efficiency and emissions, reduced maintenance and repair costs are about to change the nature of power generation.
WANT MORE INFO?
If you're interested in learning more about PTT or our products, we'd love to hear from you!